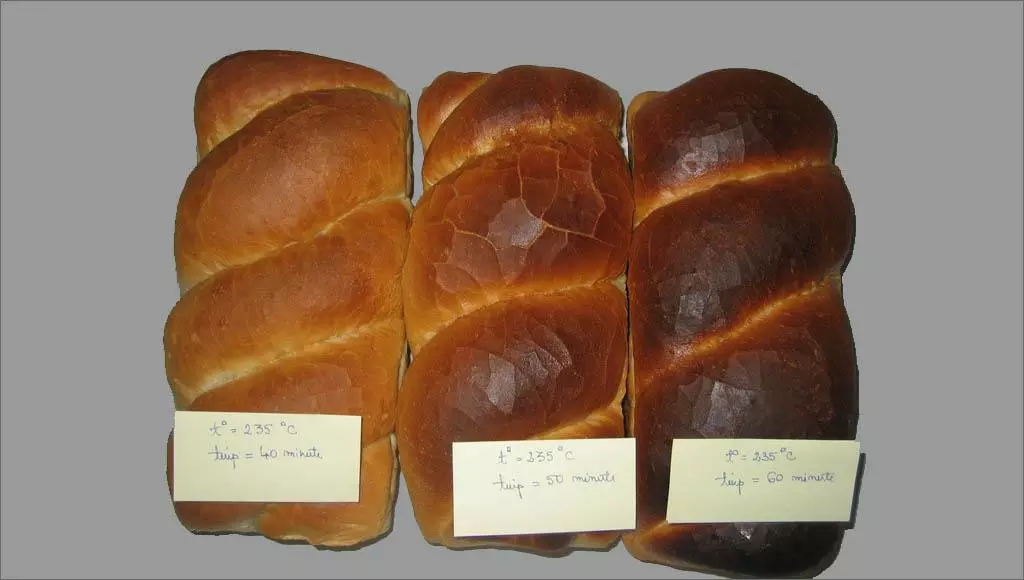 2nd OPEN CALL – (25 July – 30 September 2020) -Physical access to food pilot demonstrator: how to minimize acrylamide in bakery products
CALL CLOSED
METROFOOD-RI 2nd open call is promoted as a part of the METROFOOD-PP project (EU H2020 INFRADEV-02-2019 - GA 871083)
With the 2nd Open Call METROFOOD-RI subsidises access to its research facility services, allowing users to execute part of their research project. Projects that are well aligned with the aims of METROFOOD-RI and meet technical, scientific and ethical requirements will receive subsidised services (free-of-charge access to the facilities, with no contribution to eventual travel and subsistence costs). The main aim is to transfer scientific knowledge and demonstrate technical solutions to industrial food business operators on how to adapt/improve food processing technology to inhibit or to minimize process contaminants, specifically acrylamide, in bakery products. Other potential users: official food safety control agencies, policy makers, researchers, academia and students. Physical access to the experimental bakery plants of IBA (link) and their associated labs. will be provided.
About the service and apply here.
Deadline for application: 30 Sept. 2020 h. 17:00 CEST (Brussels time)
* due to the COVID-19 sanitary emergency, travel to the facilities might be subject to restrictions.
For any information about METROFOOD-RI open calls, please contact:
CALL CLOSED METROFOOD-RI 2nd open call is promoted as a part of the METROFOOD-PP project (EU H2020 INFRADEV-02-2019 - GA 871083) With the 2nd Open Call METROFOOD-RI subsidises access to its research facility services, allowing users to execute part of their research project. Projects that are well aligned with the aims of METROFOOD-RI and meet technical, scientific and ethical requirements will receive subsidised services (free-of-charge access to the facilities, with no contribution to eventual travel and subsistence costs). The main aim is to transfer scientific knowledge and demonstrate technical solutions to industrial food business operators on how to adapt/improve food processing technology to inhibit or to minimize process contaminants, specifically acrylamide, in bakery products. Other potential users: official food safety control agencies, policy makers, researchers, academia and students. Physical access to the experimental bakery plants of IBA (link) and their associated labs. will be provided. About the service and apply here. Deadline for application: 30 Sept. 2020 h. 17:00 CEST (Brussels time) * due to the COVID-19 sanitary emergency, travel to the facilities might be subject to restrictions. For any information about METROFOOD-RI open calls, please contact: Physical access to food pilot demonstrator: how to minimize acrylamide in bakery products The main aim of the service is to transfer scientific knowledge and demonstrate technical solutions to industrial food business operators on how to adapt/improve food processing technology to inhibit / minimize process contaminants, specifically acrylamide, in bakery products. Target users: food business operators Other potential users: official food safety control agencies, policy makers, researchers, academia and students Where? METROFOOD-RO National Node: National R&D Institute for Food Bioresources - IBA Bucharest. Address: 5 Baneasa Ancuta Street, Bucharest 2, Romania. When? First access planned on 9-13th of November 2020. * due to the COVID-19 sanitary emergency, travel to the facilities might be subject to restrictions. If at that time there will be sanitary restrictions for organizing on site experiments, the food pilot demonstrator will be postponed. The new dates will be communicated to the participants by email and on our website (LINK alla pagina delle call). Background - Acrylamide (AA) is a thermal chemical process contaminant that can be formed when food is subjected to temperatures above 120 °C such as roasting, baking, frying or grilling (FDA), as a result of chemical reactions between a number of specific amino acids and carbohydrates. This reaction, known as the Maillard reaction, on one hand provides food with the appropriate sensorial characteristics such as colour and flavour, but, on the other hand, also leads to AA formation. The highest concentrations of AA are present in fried and baked potato products, followed by cereal products and coffee; small amounts of AA were found in dairy, meat and fish products (Becalski et al., 2003, 2016; Ahrné et al., 2007; Alves et al., 2010). AA is known for its neurotoxic effects and was classified by the International Agency for Research on Cancer as a carcinogen in animals and "potentially carcinogenic to humans" - IARC Group 2A (IARC, 1994). In 2001, the toxic effects and risks for humans were demonstrated (CSTEE, 2001). There has been a permanent concern of experts to decrease the concentration of AA from food to the lowest possible level), and since 2017 the European Commission adopted Reg. 2158/2017 on reduction measures and reference levels for acrylamide in food that is binding for all Member States. Subsequently, the EU Rec. 1888/2019 was established to regulate the monitoring of acrylamide in certain foods. According to EC Reg. 2158/2017 the AA reference levels are: - 50 μg/kg in soft bread products obtained from wheat and 100 μg/kg in other cereals; - 350 μg/kg in biscuit and waffle products and 300 μg/kg for similar products in this category - 800 μg/kg in gingerbread products. Private companies need to monitor and assess the AA levels in their foods (raw materials and products), to know the raw materials characteristics and processing parameters which could lead to an increasing of AA levels. Bread constitutes an important basis of the everyday diet in most European countries. Soft bread contributes 23% to AA exposure for adults, followed by biscuits, crackers and crisp bread (EFSA, 2015). Adult chronic dietary exposure to AA estimated by EFSA was between 0.4 and 0.9 μg/kg bw/day. The level of AA is influenced by: the type of flour, ingredients, types of sweeteners, types of fats; technological process; baking time; temperature. Consequently, in order to assure food safety, it is important to provide food business operators with scientifically reliable information and to demonstrate safe processing techniques that enable AA reduction. This can further support proper nutrient availability and adequate sensorial characteristics. Activities that will be performed: Pilot plant experiments using: 2 type of flours, 2 sweeteners, 2 type of fats; 2 technological presses (in case of bread); different baking conditions (time and temperature); AA in each product will be tested by the IBA Chromatography Laboratory; Sensorial evaluation of products (colour) will be performed by the Sensorial Laboratory; Interpretation and evaluation of the results, with definition of conclusions. Food pilot demonstrator: METROFOOD-RO - National R&D Institute for Food Bioresources-IBA Bucharest (IBA) through: Pilot plant for bakery processing; Chromatography laboratory; Sensorial Analysis laboratory. IBA has been developing and validating the "Method for the determination of acrylamide from bread, biscuits and similar products by Gas Chromatography coupled with Mass Spectrometry (GC-MS/MS)". The method is authorized by National Food Safety Authority (ANSVSA), Authorization no. 58/15.01.2018 (initial authorization in 2015) and is accredited by National Accreditation Body, RENAR, Accreditation Certificate no. LI 1049 /Annex n°. 1/25.08.2017 (initial accreditation in 2016). The pilot plant for Bakery processing and the Chromatography Laboratory will demonstrate the measures that can be taken to minimize or even inhibit AA formation in bakery products in accordance with EC Reg. 2158/2017. Additionally, the Sensorial Analysis Laboratory will contribute with the color assessment resulting from the Maillard reactions in bakery products related to the AA content. Restrictions: limited number of participants, maximum 40. Fee: free of charge access to the facility (with no contribution to eventual travel and subsistence costs) Eligibility Criteria - The selection procedure will take into account the compliance with the technical, scientific and ethical requirements. Special attention will be paid for the presentation of the interest in food pilot demonstrator topic and geographical distribution (country/regional, at national level) of the participants. Furthermore, the order of application submission will be considered and the call will be closed once the max n°. of participants will be reached. Expected participants are from bakery processing companies (70% from SMEs), food safety agencies (max. 5), policy makers (max. 5), researchers (max. 5), students (max. 5). Applicants need to register via the dedicated form. Schedule: 30th of September (h. 17:00 CEST, Brussels time): deadline for application 30th of September-16th of October: evaluation of applicants 16th of October-6th of November: preparation of experiments according with applicant's number 6th-13th of November: food pilot experiments. For any information, please contact: . Local contact at IBA: Gabriel Mustatea -